Don't Post on Social Media After an Accident, it Will Hurt Your Case
Posted on Friday, July 1st, 2022 at 5:47 pm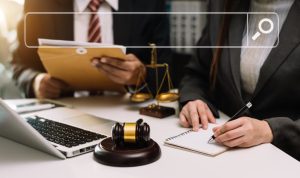 Social media allows us to share the unexpected happenings in our lives, which can, unfortunately, include accidents. Despite the many benefits of using social media to keep in touch, personal injury lawyers will generally advise clients and their friends/family not to post on social networks after they were injured in an accident caused by someone else. In this post, we will explain why using social media while your case is ongoing might harm your chances of securing compensation.
Know the Other Side
While your case is always against the negligent party who caused your injuries, you and your legal team must also fight the defendant's insurance company. Insurers have the power and resources to build defenses for their customers and, ultimately, to protect their profit margin.
As an insurer conducts their own investigation of the accident, they may try to track down information such as:
The location and contents of your social media profile
The social media profiles of your family and friends
The profiles of others involved in the accident
Footage from a third party that relates to the accident
Whether insurance investigators find your profile deliberately or coincidentally, they may take what you say out of context for their own benefit. Not using social media means insurers cannot use your online speech against you.
How Insurers Use Social Media Posts
Social media companies may advertise themselves as being committed to privacy, but they still operate "public squares." Insurers can use anything you say about your case, your accident, or the aftermath in their defense. The types of posts they may see and use in their case include:
Incorrect facts of the case – If someone overstates, understates, or posts other false information on the accident, insurers may take those posts at their word and call out any seeming contradictions in court or during negotiations.
Photographic evidence – Visual evidence from the accident, such as video footage or third-party photos, is a crucial factor in a personal injury case. It's best to leave this evidence for negotiations and courtrooms.
Your health – Information you post about your medical conditions or injuries from the accident could be subject to scrutiny by the defense.
Your personal life after the accident – Even if you are participating in a fun activity for your mental health, insurers may use related posts to dismiss the pain and suffering you legitimately feel.
Pre-judgments of fault – This category includes vents about the accident, apologies to other involved parties, or sarcastic statements some people use to cope after an accident. An insurer may take all three of these types of posts literally.
Guard Your Information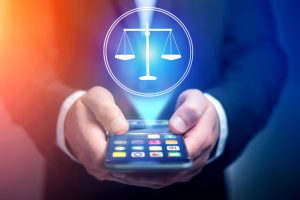 Being prudent about your social media usage after an accident is not solely your responsibility. While not posting is the most critical tip we can offer, there are other best practices you and others who know you should follow until your case concludes.
Pause your services – Many social media sites have the option for you to pause or delete your accounts. While a deactivation or deletion is not always foolproof, you should consider pursuing one of these options after your accident to protect your privacy and your data's integrity.
Know what profile information is publicly visible – Social networks may have options to change what different kinds of people can see in your profile. You may have different settings for your friends, for others who use the service, and for the public that does not use the service. Consider making your account information and posts private after the accident so that no one can see it.
Ask friends and family to stop posting about you – Insurers can search for your family or friends' profiles, and if you don't know what they post, they might share details about the accident. It is better if your loved ones don't post anything that even slightly relates to you and your situation until your case resolves.
Keep posts you already have – Even if these posts don't benefit your personal injury case, do not delete them. Insurers could claim that any posts you deleted were evidence that you destroyed to benefit your case.
Consult an Attorney Today
If someone injured you in an accident, you should know what and what not to say to protect your rights. Before saying anything to anyone about your case, seek the advice of Abel Law Firm, your Oklahoma City personal injury attorneys. Contact our office at (405) 239-7046 for a free consultation with our attorneys. We are ready to offer you personalized advice about pursuing the compensation you deserve.