How to Claim Lost Wages from a Car Accident
Posted on Sunday, January 15th, 2023 at 3:45 pm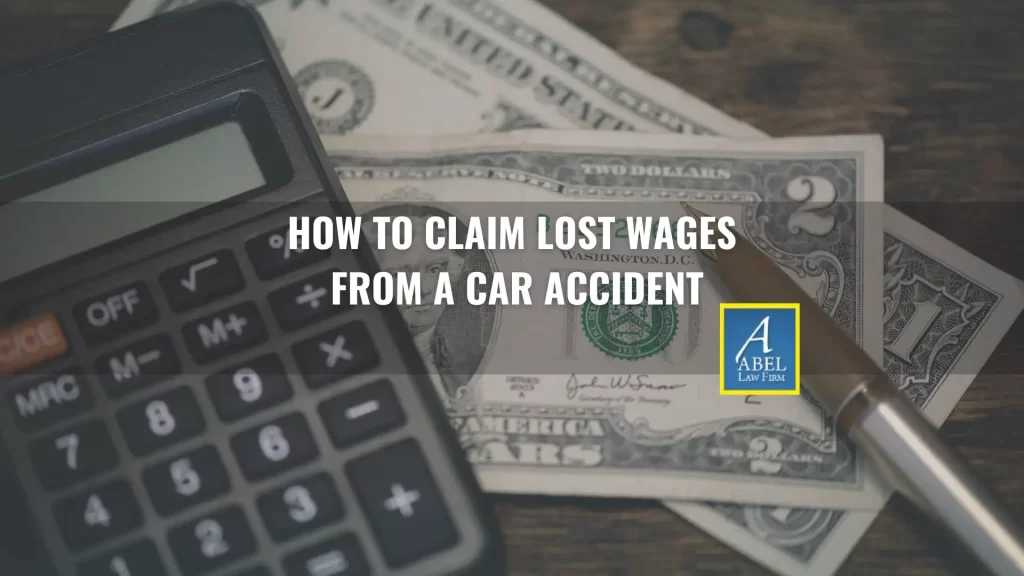 If you were injured in a car accident that was another driver's fault and suffered lost wages due to your injury, you might be eligible for compensation. This post will provide instructions on how to claim lost wages after a car accident. This information can help you can pursue the total compensation you deserve.
What Are Lost Wages?
"Lost wages" refers to any income lost because an individual can't work due to injury, illness, or other circumstances. When an individual is involved in a car accident and can't return to work due to their injuries, they can seek compensation for their lost wages from the at-fault party or their insurance company. This includes wages lost from time off work to seek medical treatment.
How to Calculate Lost Wages From A Car Accident
Calculating your lost wages after a car accident is an important step in getting the compensation you need to recover financially. To calculate lost wages, you must first know what you normally make. If you're an hourly worker, your hourly rate will be used to calculate. But If you're a salaried worker, divide your annual salary by 2080. That's the number of work hours in a year. It's the hourly rate you'd use for the calculation. Those amounts should also be included if you get bonuses, tips, commissions, or overtime.
Next, determine how much time you've missed from work. Multiply those hours by your hourly rate, and you have your "lost wages." Your car accident attorney can perform these calculations for you. They can ensure you haven't unintentionally omitted any potential wages or lost time.
If your earning capacity has been permanently reduced because of a disability you sustained due to the accident, you would also be eligible to claim compensation for that lost income. You would determine how many years you have left to work. Then calculate any potential raises, commissions, or bonuses you may miss due to the disability. Finally, you'll determine a dollar figure for that total lost income.
Finally, if you have become permanently disabled due to the accident and can never return to work, you could claim lost future wages. This calculation would require determining the years you would normally have worked for the rest of your life. Then you'd figure out any wages or bonuses you would have received. Once you and your attorney have determined that number, you can begin negotiating with the insurance company.
Documentation Needed to Prove Your Lost Wages
When filing a claim for lost wages after a car accident, you must provide evidence of your income before the accident. This can include pay stubs, tax returns, or a letter from your employer. You may also need to prove that the accident caused you to miss work. Your medical records, including treatment notes and prescriptions, could be used to establish a link between the accident and your missing work time. A doctor's note may also be required to verify your inability to work during your recovery. If you're proving future lost wages or loss of earning capacity, you and your attorney can use past wage records, employment reviews, and other documentation to make a case for the amount of money you deserve.
How a Car Accident Attorney Can Help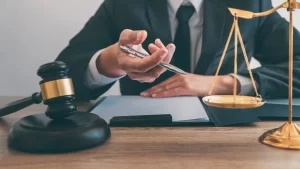 If you have been in a car accident and are seeking to recover lost wages, you should seek the help of a car accident attorney. A car accident attorney is a legal professional who specializes in personal injury law. They will be able to assist you with your claim for lost wages. They can help you evaluate the amount of lost wages you should receive. They'll build a strong case on your behalf. Negotiate with the insurance company, then represent you in court if necessary. An experienced attorney can work towards getting you the most money possible for your injuries and losses and handle any legal proceedings that may arise.
Contact a Car Accident Lawyer in Oklahoma City
If you have been injured in a car accident, it's in your best interest to contact an experienced Oklahoma City car accident attorney as soon as possible. Abel Law Firm is a personal injury law firm based in Oklahoma City with a team of dedicated attorneys that can help you recover lost wages, medical expenses, compensation for pain and suffering, and more. We understand the nuances of Oklahoma law and will work to obtain the compensation you deserve after someone else injures you. Contact us today by calling (405) 239-7046 to learn more about our services or to set up a free legal consultation.