How to dispute car accident fault
Posted on Wednesday, March 8th, 2023 at 6:13 pm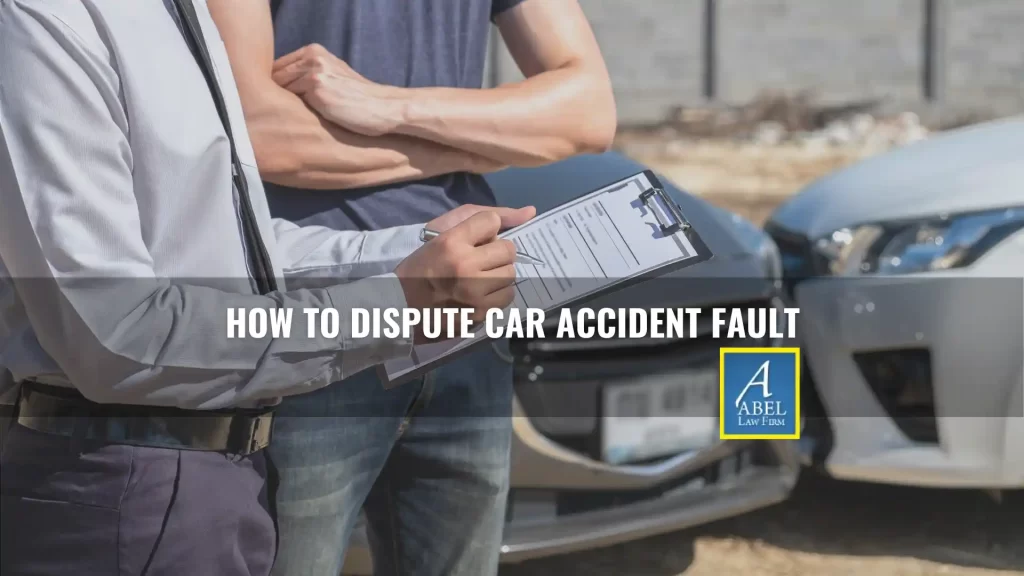 Car accidents can be a scary and traumatic experience, especially if you believe you are not at fault. In these situations, disputing fault is crucial to ensure that your rights are protected and that you are not responsible for damages you did not cause. In this blog post, we'll explore the steps you can take to dispute fault in a car accident, including how comparative negligence can affect your case.
Determining Fault in a Car Accident
Fault in a car accident is typically determined by examining the accident's circumstances.
Common factors contributing to fault include traffic violations, driver negligence, and weather conditions. The car accident's cause can also indicate who is at fault. Some common causes of car wrecks include:
Distracted driving, such as texting or talking on the phone while driving
Driving under the influence of drugs or alcohol
Speeding or driving recklessly
Failing to obey traffic signs and signals
Poor weather conditions, such as rain, snow, or fog
Vehicle malfunctions or defects
Driver fatigue or falling asleep at the wheel
Inexperienced or unlicensed drivers
Aggressive driving, such as tailgating or cutting off other drivers
Wildlife or other unexpected obstacles on the road
Steps to Take After a Car Accident
Immediately after a car accident, taking specific steps to protect your rights and gathering evidence to support your case is essential. You should do the following after a collision:
Exchange contact and insurance information with the other driver(s)
Take photos of the damage to all vehicles involved and of other potential evidence, including traffic signs, skid marks on the road, debris on the road, and damaged property
Call the police to the scene so they can investigate the crash and create a report, which could be helpful evidence in your case
Look for nearby traffic or surveillance cameras that may have recorded the accident
Seek medical attention even if you think you aren't injured, as some symptoms take days or weeks to appear
Follow your doctor's orders and treatment plan, and keep all follow-up appointments
Do not give any statements to the insurance companies without your lawyer present
Hire an experienced car accident attorney who can gather evidence, determine who is liable for your injuries, and hold them accountable
Gathering Evidence to Dispute Fault
To successfully dispute fault in a car accident, a lawyer will gather evidence that supports your claim. Some of the evidence that an attorney might obtain includes:
Witness statements that provide valuable testimony about the circumstances leading up to the accident
Traffic camera footage that provides visual proof of what happened
Medical records that support your claim for injuries sustained in the accident
Testimony from experts in the field, such as crash reconstruction experts
Working with Your Insurance Company
Your insurance company will be vital in determining fault and processing claims. However, it's best to have an attorney communicate with the insurer on your behalf to seek the maximum compensation. Here are some tips for dealing with the insurance company:
Communicate effectively with your insurance company to ensure that your rights are protected
Be honest and accurate in your statements to your insurance company
Ask questions and seek clarification if you have any concerns
Comparative Negligence
In some states, comparative negligence can affect how fault is assigned and how much compensation you can receive in a car accident case. Comparative negligence means that each party is assigned a percentage of blame for the accident based on their actions leading up to the accident. If you are found to be partially at fault for the accident, your compensation may be reduced based on your percentage of fault. Comparative negligence can be used as a defense by the other party to reduce their own liability for the accident, so it's crucial to hire an experienced attorney to prove that the other party is responsible.
Working with an Attorney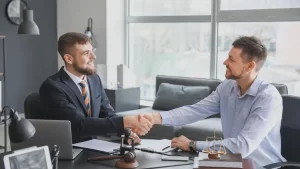 If you're having difficulty disputing fault on your own, an attorney who specializes in car accident cases could help you by:
Gathering evidence and building a solid case to support your claim
Negotiating with insurance companies on your behalf to help you seek fair compensation
Representing you in court, if necessary, if the insurance companies won't offer a reasonable settlement
Our Car Accident Lawyers in Oklahoma City are Here to Help
Disputing fault in a car accident can be complex, but taking action is crucial if you believe you are not at fault. An Oklahoma City car accident attorney with Abel Law Firm can protect your rights and pursue fair compensation for any damages or injuries you sustained in the accident. Call us today at (405) 239-7046 or contact us online for a free consultation.