How to Prove Someone Damaged Your Property
Posted on Wednesday, June 21st, 2023 at 9:00 am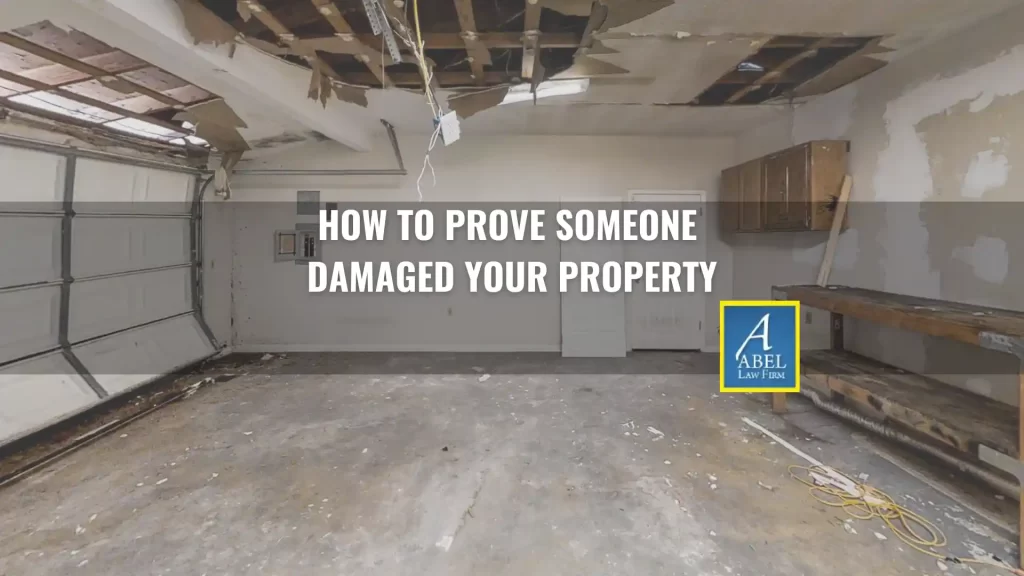 Did someone else recently damage your property? In this frustrating situation, you're probably looking for answers and reassurance. When you discovered the damage, your heart might have sunk as questions began swirling: How did this happen? Who is responsible? What should I do next?
The path to justice and possibly recovering money for your losses begins with proving that someone else damaged your property. But doing so is far easier said than done. That's where Abel Law Firm comes in.
We've got you covered, from collecting evidence and documenting the damage to understanding Oklahoma laws and filing paperwork. Here's what you need to know about proving another party damaged your property in Oklahoma.
Types of Evidence You Can Use in a Property Damage Case
Establishing proof in a property damage case often hinges on the strength and credibility of your evidence. Your property damage attorney can identify, preserve, and present various types of supporting evidence for your case, such as:
Photographs and Videos – Visual evidence is essential in many property damage cases. This includes clear, time-stamped photos or videos of the damage, ideally from right after it happens.
Witness Statements – Eyewitnesses can corroborate your account of events. Their statements can be pivotal in establishing fault on behalf of other parties.
Expert Testimony – In some cases, we might call upon experts like accident reconstruction specialists, property appraisers, or structural engineers to provide professional insights into the nature and extent of the damage.
Police and Incident Reports – If the damage was severe or due to a crime, police or other official incident reports could provide an unbiased narrative of events.
Physical Evidence – Any tangible, physical objects related to the incident can be highly useful. For example, if your property was hit by a car, the damaged item or pieces of the vehicle left behind can establish what happened.
Maintenance and Inspection Records – These documents can prove that the property was in good condition before the damage, which can establish the extent of any new damage.
How to Sue Someone for Property Damage
Suing for property damage in Oklahoma can be a complex process, but it becomes considerably less daunting with the right legal representation. At Abel Law Firm, our legal team is committed to handling every aspect of your case, allowing you to focus on what matters – recovering from the incident and getting your life back on track.
The legal process generally begins with a thorough investigation of the incident, during which we gather and analyze all available evidence. We then calculate the extent of your losses, including repair costs, diminished property value, and in some cases, emotional distress.
Once we have everything in order, our attorneys can initiate legal proceedings by filing a complaint with the court. In this complaint, we'll detail the facts of your case, your losses, and the legal basis for holding the other party responsible. We'll advocate fiercely for your interests throughout negotiations and, if necessary, in court.
Are Insurance Settlements for Property Damage Taxable?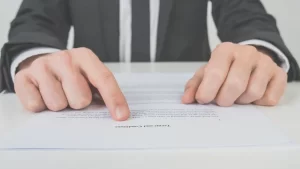 When your property sustains damage, an insurance settlement can be a lifeline that helps you repair or replace what you've lost. But if you're counting on a settlement, you might wonder whether this relief will bring an unexpected tax bill.
Generally, money from insurance settlements for property damage claims or lawsuits is not taxable. The reasoning is that the settlement money is meant to restore you to your financial position before the damage occurred, not to provide a windfall. In other words, the settlement money is replacing something you lost, not leaving you with extra income.
However, there are certain exceptions. For instance, if you claimed a tax deduction for the loss in a previous year and later received an insurance settlement, some or all of that settlement could be considered taxable income. It's also worth noting that any interest portion of the settlement is typically taxable. The best way to evaluate and anticipate the potential tax implications of a property damage settlement is to bring your case to an Oklahoma property damage lawyer.
Contact a Property Damage Law Firm in Oklahoma
Restore your property and peace of mind today with Abel Law Firm. Let us shoulder the burden of the legal process while you focus on rebuilding. Take the first step by calling us at (405) 239-7046 for an initial case evaluation.