What Should You Do After a Car Accident That's Isn't Your Fault?
Posted on Wednesday, February 15th, 2023 at 4:58 pm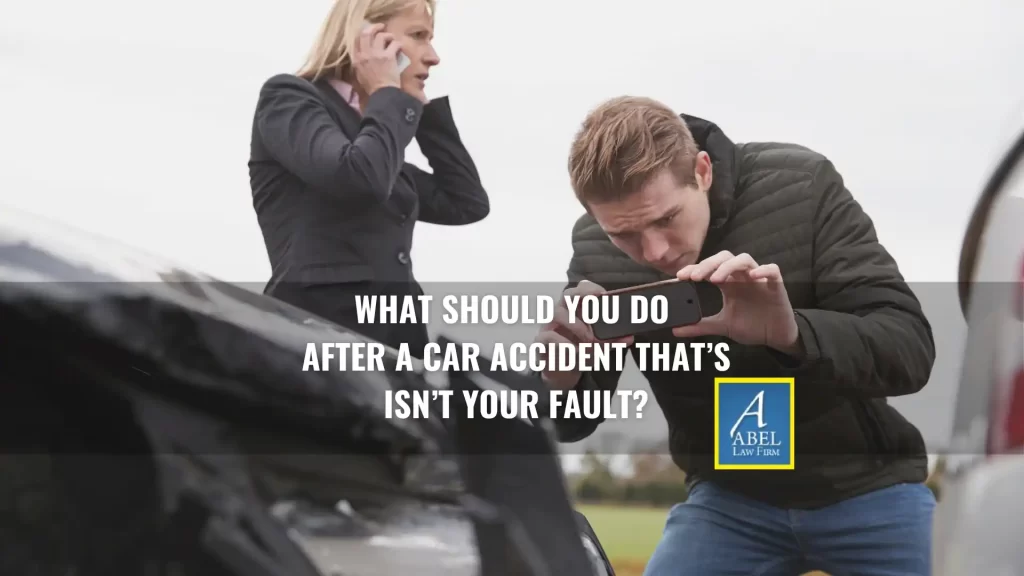 Being involved in a car crash can be a traumatic experience, especially if you were injured during the collision. Even if the accident was not your fault, it could be a confusing and stressful experience. Therefore, knowing what to do after a car accident that is not your fault can make a substantial difference. You can protect your legal rights by following recommended steps after a car crash.
Things you should do after a collision include:
Call 911: When you are in a collision, regardless of fault or severity, you should pull over immediately and call for emergency services. An ambulance will respond in case anyone needs transportation to the hospital. The police will investigate the scene and create a police report that you can use as evidence later. The report will usually contain details of the drivers involved, how and where the collision occurred, and the officer's opinion of fault. The information in the police report is essential for settling disputes and proving fault.
Exchange information: Once you have ensured everyone is safe, you should exchange contact information with the other driver or drivers. This information may include name, number, driver's license number, insurance information, and license plate number. In addition, if there were witnesses to the collision, you should also get their contact information.
Don't apologize: One thing you should never do at the scene of a collision is admit fault. People naturally apologize in stressful situations, but this can be considered an omission of guilt. Therefore, you should not make any statements construed as an admission of guilt. Always stick to the facts and avoid making statements of guilt.
Document evidence: You should document anything that could be evidence in a lawsuit. The more evidence you have that the collision was not your fault and you were injured, the better your chances of a successful case. For example, you might take photos of the crash scene showing the other driver was responsible. These might include pictures of car damage, skid marks, debris, and injuries.
Notify your insurance company: You should notify your insurance company of the collision as soon as possible. You are required to tell your insurer about any crashes you are in, regardless of fault.
Keep detailed records: The more detailed the records, the less room for dispute. You should maintain detailed records of everything, including medical bills, lost wages, and any other costs related to the accident. You can use these to calculate the amount of compensation you require for your injuries and losses.
Maintain a pain journal: A pain journal is helpful in showing the impact injuries have on your daily life. Your pain journal should describe the pain you are feeling and whether you are able to perform your regular day-to-day tasks. Having a pain journal can improve your compensation claim.
Hire an attorney: Car crash cases are complex and stressful. Having an experienced personal injury attorney on your side can make a difference.
What Can an Attorney Do to Help?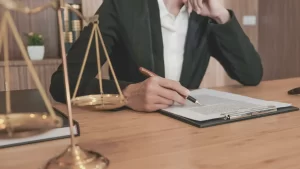 In the aftermath of a car accident in which you received injuries, you may be feeling overwhelmed. An experienced personal injury lawyer can handle the details of your case while you focus on your recovery. Your attorney can:
File your injury claim with the insurance company
Investigate the accident by:
Obtaining a copy of the police report
Reviewing your insurance policy
Gathering evidence such as photos, videos, witness statements, and medical records
Handle communications with the insurance company
Conduct negotiations for a settlement with the insurance company, as insurance companies will likely try to offer a settlement that is less than what you deserve for your injuries and losses
Represent you in court, if you are unable to reach a favorable settlement with the insurance company
Contact Abel Law Firm for Help Today
When you are injured in a collision caused by another person, it can be nerve-wracking. However, taking the right steps at the accident scene, conducting a thorough investigation into the crash, and asking witnesses the right questions can help protect your legal rights. It can also help in pursuing the compensation you deserve.
Having an experienced personal injury attorney on your side can make a substantial difference in your claim. The attorneys of Abel Law Firm understand the complexities of car accident cases and are ready to fight for your best interests.
Contact us today at (405) 239-7046 or online for a case evaluation.