Truck Driver Training Requirements in Oklahoma
Posted on Friday, April 15th, 2022 at 8:12 pm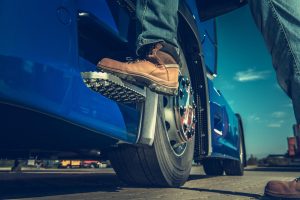 When a big rig or other commercial vehicle is involved in an accident, the first person everyone blames is the driver. Drivers must meet stringent federal requirements to be granted a license to drive a truck and operate that vehicle safely. However, if the company that hires the drivers does not enforce those requirements, the company can be liable for the accident. Here are the commercial truck driver training requirements in Oklahoma.
When anyone applies for an Oklahoma commercial driver's license (CDL), they need to meet all of these requirements, including those listed on the Oklahoma Department of Public Safety's website.
The most essential requirements for a commercial driver's license are
Applicant must pass the written test outlined in the Code of Federal Regulations (CFR) 383.111(a) or (b) and pass with at least 80 percent correct answers.
Applicant must pass the truck driver training skills test outlined in 49 CFR 383.113 through 49 CFR 383.123 in the type of vehicle the applicant operates or expects to operate. Waivers are available for military operators and farm equipment operators.
Must meet Oklahoma Driver's License requirements, including proof of legal residency.
Must be 18 years old to drive within the state and 21 years old to drive across state lines or haul hazardous materials.
Must provide a medical certification, including a corrected vision of 20/40 and corrected color vision, controlled blood pressure up to 160/100, and controlled blood sugar below 200. Insulin-dependent diabetes is not permitted.
Hearing correction is not permitted.
Any illegal narcotic use is not permitted.
Conviction of or pleading "no contest" to any crimes on the TSA disqualifying list will be an immediate disqualification.
A driver determined to be an "imminent hazard" can be permanently disqualified.
The requirements for a commercial vehicle driver are strict, and these drivers are further limited in the types of vehicles they should be driving.
Commercial driver's license types
A Class A license is required for vehicles with a Gross Combination Weight Rating (GCWR) of more than 26,000 pounds and a tow weight of more than 10,000 pounds. A driver with a Class A license can also drive all other vehicles. To have a Class A license, the driver must have tested on a 26,000-pound truck towing a trailer heavier than 10,000 pounds.
A Class B license is required for either a single vehicle over 26,000 pounds or a truck towing a trailer not over 10,000 pounds.
A Class C license is used for vehicles that either transport 16 or more passengers, including the driver (such as a bus), or for transporting hazardous materials that require Hazardous Materials placards. An 18-year-old driver cannot possess a Class C license and drive a hazardous materials vehicle.
A Class D license is the type of license any driver has to have for driving a private personal car. Your own license is probably a Class D license.
How This Affects Your Case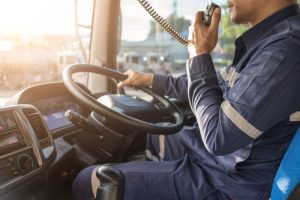 Because these requirements are federal regulations and not merely local hiring requirements, employers must follow them to keep their own shipping and business licenses. The Federal Motor Carrier Safety Administration maintains an online database of drivers who violate the regulations and carriers who have not responded to inquiries from other companies about problem employees.
Any trucking company that hires a new driver is expected to reasonably check the driver's background and driving history and continue to do so throughout the driver's employment with the company, according to federal law.
Under a legal theory called "vicarious liability," any harm done by an employee can be the employer's responsibility if the employer "knew or reasonably should have known" that the employee was at risk of performing such an act. For instance, if a driver was known to have a blood pressure problem when hired, and the company did not insist on a medical exam, the company could be held liable if that driver had a stroke while driving and caused an accident.
This type of information can be critical for your case when you and your attorney determine who is at fault and who you should be filing your claim against. Your attorney will use this evidence to show that the driver's employer knew the driver's status before the driver went out on the road. This is why all information gathered at the scene is critical, and legal assistance is necessary in any personal injury case.
Contact Us Today
If you have been injured in a commercial vehicle accident, you need a skilled Oklahoma City truck accident attorney. Contact the Abel Law Firm at (405) 239-7046 and let us review the facts about the driver, the company, and any other relevant information. We may be able to find details that will help you get all the compensation you deserve.