Can My Car Insurance Companies Deny My Claim due to Preexisting Conditions?
Posted on Thursday, December 1st, 2022 at 7:43 pm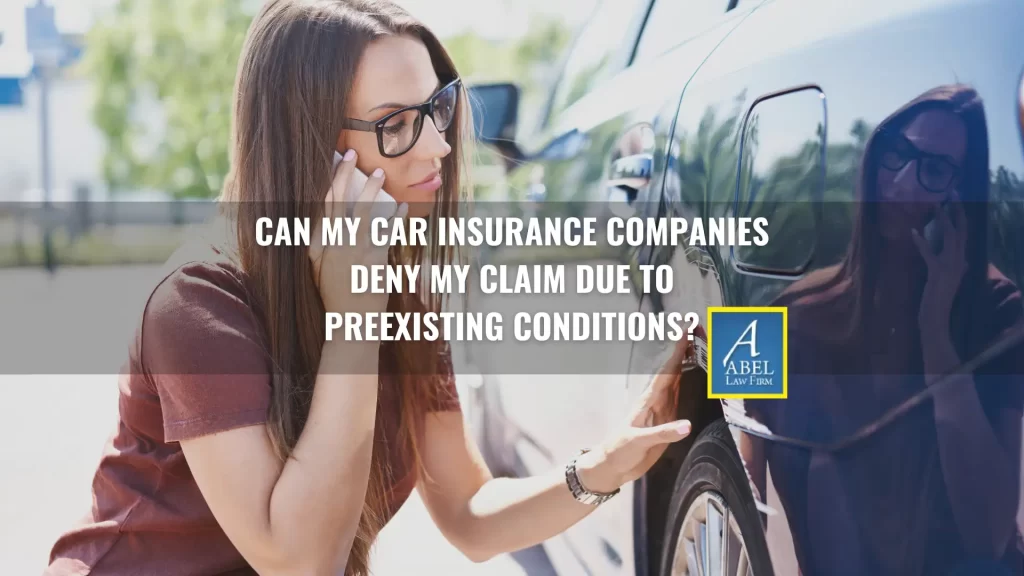 A car accident is terrifying and stressful. If you were injured sometime before the crash, the insurance company might try to deny your claim or reduce your settlement, claiming that the injuries you say are accident-related are older than the crash. Car insurance companies deny claims for preexisting conditions frequently. A preexisting condition can negatively affect your case, preventing you from recovering the total amount of money owed for your injury.
Here, we discuss everything you need about preexisting conditions and what to do if the insurer denies your claim.
What Is a Preexisting Condition?
A preexisting condition is a mental or physical condition a person already has before an accident. For example, if you hurt your back during a fall at work and then injure your back in a car crash, your earlier back injury is a pre-existing condition. You could encounter obstacles convincing the insurer your car accident back injury differs from your previous injury.
Can You Seek Compensation for a Preexisting Injury After a Car Accident? 
Typically, no. You are entitled to compensation for the injuries you sustain in a car accident if it occurs due to someone else's negligence. The at-fault party and insurance company are not responsible for paying medical bills and other expenses so you can treat an earlier injury.
However, having a preexisting condition doesn't exempt you from pursuing a case against an at-fault party for new injuries you sustain in a crash. You must prove your symptoms aren't related to an injury your doctor diagnosed before the collision. That requires substantial evidence, including past medical records.
What You Can Do if the Insurance Company Denies Your Claims for Preexisting Conditions
Insurance companies aren't on the claimants' side. They're in the business of making money. They don't want to pay significant settlements. That means they might look for evidence to provide a low offer or deny the claim entirely. A preexisting condition is a tool they can use to argue against compensating someone for an injury.
You don't have to accept an inadequate settlement or denied claim. If you want to fight the insurance company's decision, you must provide evidence to prove your injury is new, such as:
Medical records – Your medical records tell a story. When you start treatment, your doctors should note your diagnosis, treatment plan, and recovery progress. They can also indicate whether your injury occurred before the car crash or worsened after. If your medical provider describes your injury as a consequence of the accident, the insurer should not consider it a preexisting condition.
Physician statement – You can request a statement from your physician about your injury. In the statement, they can confirm you don't have a preexisting condition. A healthcare professional's opinions and observations about a patient's health are significant in car accident cases. Submitting the letter to the insurer can help you prove you should receive compensation. However, you must confirm the letter contains all the necessary information before sending it to the insurance carrier. It won't be useful if it doesn't explicitly express your lack of a preexisting condition or describe in detail how your post-accident symptoms are different than the ones you had prior to the crash.
Medical history – You can also provide documentation of your complete medical history. The insurance company can review every document related to your health over a specific timeframe. They can review doctor's appointment notes, surgical reports, prescriptions, and other treatments you sought for past injuries. When a link doesn't exist between your current condition and the prior injury, they can't claim a preexisting condition.
What Happens if the Accident Aggravates a Preexisting Condition?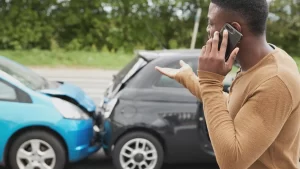 Although you can't recover compensation for preexisting conditions, a financial recovery might be possible if the condition aggravates a past injury or ailment.
The "eggshell plaintiff" rule allows car accident victims to pursue compensation for an aggravated condition if:
Their preexisting ailment, injury, or medical problem was stable when the crash occurred; and
They had no reason to believe their condition would get worse.
The rule also prohibits insurers from denying car insurance claims for preexisting conditions making claimants more vulnerable to injury than healthy individuals.
Get Help with Your Claim if You Have a Preexisting Condition 
At Abel Law Firm, we understand the limitations you can face with a preexisting condition. If a car accident causes new injuries, but the insurance company denies your claim for preexisting conditions or doesn't seem to agree with your diagnosis, you can count on us to fight the insurer for the compensation you are entitled to.
If you were injured in a car crash in Oklahoma City due to someone else's negligence, call us at (405) 239-7046 immediately for a free consultation with one of our car accident lawyers. We have represented injured clients since 1979. We will protect your rights and work hard to try to resolve your claim favorably.