How to File a Personal Injury Lawsuit
Posted on Monday, November 15th, 2021 at 3:34 pm
You've been injured in an accident through no fault of your own. Do you have a personal injury case? You believe that someone else's actions caused your accident, and you're interested in obtaining the compensation that you may be entitled to.  Indeed, it is your right to seek compensation from the person who caused you harm.
But filing a lawsuit isn't the first step in obtaining compensation. Perhaps to your surprise, it's essentially a last resort after other steps in the process have been unsuccessful. Building your personal injury claim or case actually starts before you file anything.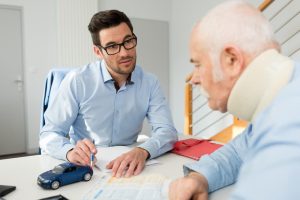 Steps to Take Before You File a Personal Injury Lawsuit
If you're entitled to compensation for your injuries, the last thing you want to do is anything that could compromise your claim or case. There are several steps you can take to best help your claim:
Get emergency medical attention – This is the first step in building your personal injury claim. Foremost, you should receive medical attention immediately following your accident to make sure that your health is taken care of. It's also important to begin developing a medical record that documents your accident-related injuries and the medical treatments and medical care you received. This documentation will be evidence in your claim or case and will be central to our argument for your compensation.
Gather evidence – Try your best to begin gathering evidence for your claim as soon as possible. For example, if you've been injured in a car accident and are coherent enough and able, try to take pictures of the scene. Try to document the damage. Maintain copies of your medical bills and other treatment costs, as well as documentation of any missed work and corresponding wage/income loss. All of this will be included as evidence for your claim and will be beneficial to your attorney when they represent you.
Hire an Attorney – Your best chance to obtain compensation for your injuries is to hire an experienced personal injury attorney. A good personal injury attorney will conduct a thorough investigation into your accident and help gather evidence to support your claim. Your attorney will help you determine who is liable for your injuries, what the value of your claim could be, and will use their understanding of the law to negotiate and argue on your behalf.
Avoid speaking to insurance company representatives – This is especially important if you haven't yet hired an attorney. Insurance company representatives work at the behest and in the best interests of their employers. They are, by nature of their jobs, incentivized to reduce the potential costs for personal injury claims that the insurance companies they work for may have to pay.
When Do I File a Personal Injury Lawsuit?
Initially, when seeking compensation for your injuries, you and your attorney will start by filing a personal injury claim. Many personal injury matters start out as claims. Personal injury claims involve negotiating with the at-fault party's (the person who caused your accident-related injuries) insurance company for your desired compensation.
Often, a good personal injury attorney can help their clients obtain significant settlement offers from insurance companies. Sometimes, however, insurance company representatives can be stubborn. They may either offer no settlement at all, or they offer a settlement that's worth less in value than the personal injury claim is worth. If settlement negotiations reach an impasse, your personal injury claim goes from a "claim" to a case.
Your attorney will file a personal injury lawsuit with your local court and will seek a judgment by the court for the compensation you deserve. Your attorney will represent you in court and will present evidence as to the validity and value of your case. A successfully argued personal injury lawsuit typically will result in a significant award of compensation.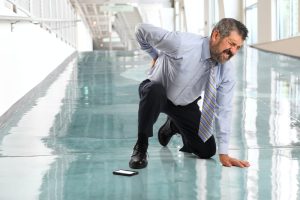 What Kind of Compensation Can I Get?
If someone else is liable for your accident-related injuries, you may be entitled to receive several forms of compensation, called damages:
Economic damages – These damages cover medical expenses, wage/income loss, reduction in future earning capacity, and property damage
Non-economic damages – These damages cover mental anguish, pain, suffering, loss of enjoyment in life, a decline in quality of life, and loss of consortium (negative impact on family relationships)
Punitive damages – Punitive damages are a form of compensation that is awarded by the court only when clear and convincing evidence is shown that the at-fault party acted with a considerable amount of recklessness and malice
Call Abel Law Firm Today
The personal injury attorneys of [law-firm] are qualified and experienced in representing clients who were injured in accidents due to other peoples' wrongdoing. We've fought hard for our clients in communities throughout Oklahoma for nearly 50 years. Using our skills and expansive knowledge of Oklahoma's personal injury laws, we've helped our clients secure millions in settlements and awards, and we can help you. Call us today at (405) 239-7046 or contact us online to schedule a free consultation.