Why Your Car Accident Settlement Is Taking So Long
Posted on Thursday, December 22nd, 2022 at 6:03 pm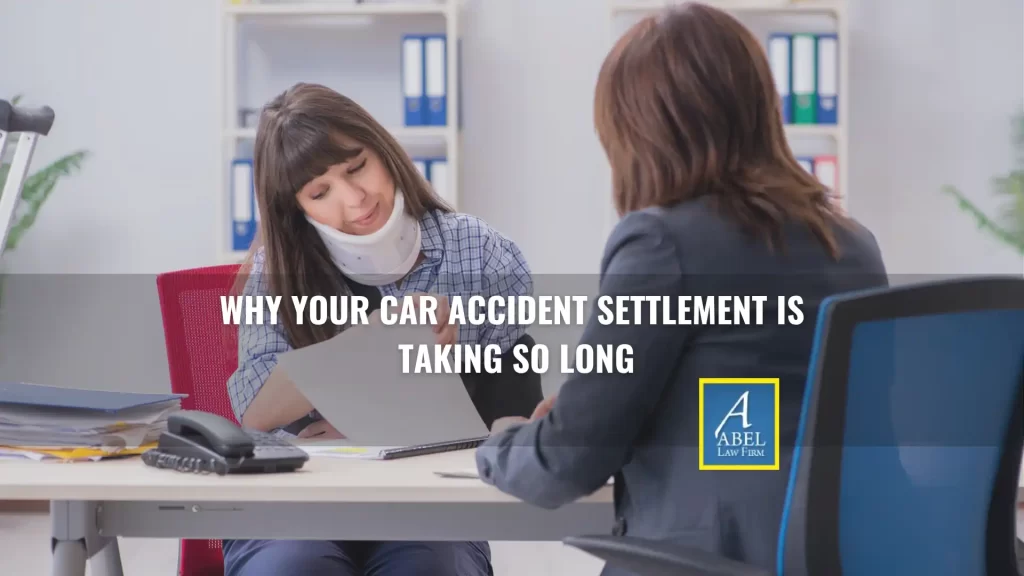 You might face financial burdens after getting hurt in a car accident caused by someone else. You want to recover compensation quickly to pay your medical bills and other expenses. However, your case can take longer than expected.
Multiple factors contribute to the time it takes to settle a car accident case. Below are the most common.
The Process Is Complex
The duration of a car accident case depends on the circumstances. Some settle within months. Others take years to resolve. Each claim is unique, with aspects varying in complexity. Although most follow the same procedure, some stray off course, resulting in delays and stretching out the timeline of your settlement. 
Aspects commonly responsible for increasing the settlement process timeline include:
Waiting for the insurance company to respond to your demand letter
Going back and forth negotiating a settlement that both sides agree to
Submitting additional evidence the insurer requests to determine liability
Filing a lawsuit after a denied claim or low settlement offer
Participating in settlement talks with the opposing party during mediation
Waiting for the insurance company to process the claim
Obtaining Evidence Is Time-Consuming
Evidence is crucial in any personal injury case. It helps prove who is at fault, the victim's injury, and the expenses incurred. Gathering evidence after a car wreck can take a while. Sometimes, tracking down eyewitnesses and receiving copies of medical records is challenging.
Many medical facilities and providers don't respond to medical record requests efficiently. It might require multiple follow-ups before they finally send the necessary documentation. It could be months before you receive your records.
There might be traffic camera footage from the crash. That can also take time to obtain. You must follow a specific procedure to request the footage if a government entity or private company owns the footage. Promptly requesting it is also vital, as many cameras record the footage within a few days.
Calculating Appropriate Compensation Is Complicated
You don't automatically receive compensation just because you are entitled to it. The insurance adjuster must review your losses to determine the settlement amount they want to offer. Calculating monetary losses, such as medical bills and lost wages, is simple. However, determining the value of intangible losses, such as pain and suffering, requires more effort.
The insurance company doesn't want to pay you. Despite what you might think, the adjuster isn't on your side. You might need a specific amount to cover your expenses but could get an offer significantly below that number. The adjuster hopes you'll accept this low offer so they can keep more of the company's money.
Insurance Companies Cause Delays on Purpose
Although state law requires insurers to act in good faith, meaning they must respond to a claim within a specific timeframe and avoid unnecessary delays, the process can still move slowly. An insurance adjuster might wait until the last day to acknowledge your claim and decide whether to accept it.
Sometimes, insurance carriers don't answer calls or respond to emails promptly. This common tactic frustrates accident victims, causing them to give up on the claim or accept a lowball offer. Insurers might also drag their feet while processing a settlement and mailing a check, adding more time to the process.
How Is Settlement Value Calculated?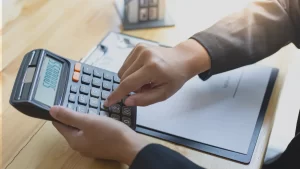 Insurance companies often use the multiplier method to calculate the value of someone's case. They first total accident-related expenses, such as lost wages, medical bills, and property damage. They can refer to the documentation to determine the claimant's total costs.
However, calculating pain and suffering and other noneconomic losses is challenging. They don't come with billing statements or receipts. The insurance company must use a multiplier to get a dollar figure representing the value of those losses.
The insurance adjuster will multiply a multiplier between 1.5 and 5 by the total expenses. That number will indicate the value of the case. The multiplier the adjuster chooses will depend on various factors, including the severity of the injury, duration of necessary medical care, and permanent impairments caused by the accident. Typically, a 1.5 multiplier means the injury is minor, while a five multiplier indicates a catastrophic injury, such as a loss of a limb.
Contact a Skilled and Trusted Oklahoma City Car Accident Lawyer Today
Your car accident settlement might take time to resolve. However, you should not let the wait deter you from pursuing compensation and holding the negligent party liable for your injury.
Abel Law Firm has helped injured clients recover from car wrecks for over four decades. You can count on us to fight by your side until the end. Call our Oklahoma City car accident attorneys at (405) 239-7046 for a free consultation if you were injured in a car accident due to someone else's negligence.